Iliad-owned Free is expanding one of its data centers in Lyon, France.
"Our Rockefeller data center in Lyon doubles its hosting area!" Free Pro recently posted on LinkedIn. "More than 900 sqm (9,690 sq ft) of additional IT space will be available, with a capacity of approximately 460 racks."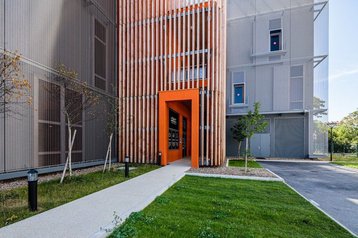 Located at 60i Av. Rockefeller, Jaguar Network and DCforData launched the 4MW data center in 2019. Plans for the facility were first announced in 2016.
DCforData was acquired by MSP Jaguar Network in December 2018; at the time DCforData also operated a second Lyon facility in Limonest. Iliad then acquired a 75 percent stake in Jaguar in 2019 for around €100 million ($110m). The company was put under the Free Pro brand in late 2022.
Jaguar also owns a data center in Marseille but offers services at facilities in Bordeaux and Paris.
Founded in 1990, Iliad owns a number of telecoms & fiber firms including Free, Iliad Italia, Play, UPC, as well as Jaguar.
It also owns French cloud & data center firm Scaleway, which owns data centers across France and offers cloud services from facilities in Warsaw and Amsterdam.
More in Construction & Site Selection