Mexican digital infrastructure solutions provider Flō Networks last week announced the acquisition of American Tower's Mexico fiber business, ATC Holding Fibra México, S. de R.L. de C.V., (known commercially as redIT) and its high-capacity fiber optic network.
The company announced that the deal was finalized on March 29, 2023.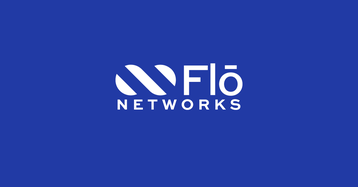 Terms of the acquisition were not disclosed by Flō Networks, but the company did say that the acquisition of ATC's fiber network in the country covers over 40 cities across Mexico.
The announcement coincides with reports last week that ATC is looking to sell its Indian towers business.
"We are thrilled to announce the completion of the acquisition of ATC Holding Fibra México," said Miguel Fernandez, chief executive officer of Flō Networks.
"The combination of these two unique and complementary networks will enable redIT's dense metro footprints throughout Mexico to leverage Flō's diverse long-haul and metro networks, providing reliable and redundant routes to transport mission-critical data back to the United States and beyond. I could not be more proud of our team and how they efficiently executed through a challenging market backdrop."
Founded as Transtelco in 2001, Flō Networks provides digital infrastructure services to companies on both sides of the US-Mexico border, and across LATAM.
According to the company, following the acquisition the combined company will have over 20,000 miles of fiber throughout the US and Mexico that will connect nearly 10,000 enterprise buildings.
"This is Flō's third transformational acquisition in three years and cements our status as the preeminent high-growth consolidator of digital infrastructure businesses in the region," added Fernandez. "With our proven track record and leadership, we are confident of our ability to integrate and scale our operations and provide even more resilient and complex solutions to our valued customers, while creating value for our shareholders."
Flō Networks revealed that for the financing of the transaction, Deutsche Bank served as the mandated lead arranger and lead underwriter, while AllianceBernstein served as underwriter and arranger, with MUFG and Texas Capital Bank serving as underwriters.
This story also appeared on our Spanish edition.