American Tower Corporation (ATC) is reportedly open to selling a majority stake in its Indian tower business unit - or even the entire business.
The Boston-based company is open to a 100 percent sale and complete exit from the market, and is said to be engaged in talks with Canadian investment management firm Brookfield.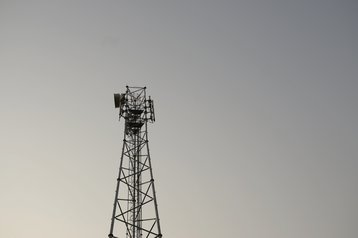 Brookfield is only interested in a full buyout of ATC India, according to the Economic Times. Citing sources familiar with the matter, .the publication reports that ATC has held discussions with other prominent names including Stonepeak Partners, Macquarie, and KKR.
Brookfield has knowledge of the market, notes ET, as it already owns Summit Digitel, which bought telecom towers from Indian telco Reliance Jio.
However, Brookfield and ATC reportedly can't agree on a price, with ATC wanting close to $4 billion, and Brookfield wanting to pay closer to $3 billion.
ATC's tower unit in the country comprises over 76,000 towers as of the end of 2022, although its biggest customer in the country is debt-stricken Vodafone Idea (Vi).
ATC initially wanted to sell a 50 percent stake in its Indian unit, but has apparently been forced to offer more.
One source told ET that ATC is unwilling to price its towers at below $50,000 apiece, while noting that Brookfield has concerns about overpaying for the towers.
Earlier this year, ATC - along with Brookfield - was reportedly weighing up a potential takeover bid for Spanish telecommunications infrastructure provider Cellnex.
Brookfield has been very active in buying stakes in tower companies. It is working with US-based DigitalBridge to secure a 51 percent stake in Deutsche Telekom's GD Towers unit.