Pan-Asian data center firm Big Data Exchange (BDx) has announced the first phase launch of its NKG Data Center Campus in Nanjing, China.
The Hong Kong-based company began construction on the site early last year. The first phase of the 35MW campus, NKG1, is now live and serving customers. The Tier III certified facility offers 4MW of capacity across 12,500 sqm. It can hold 1,000 racks and has a PUE of 1.53.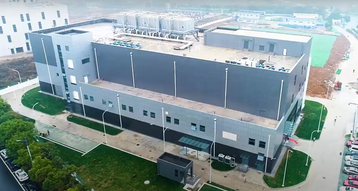 "We worked through the challenges of completing a major construction project during the peak of the pandemic because customers were anticipating this launch to support an unprecedented surge of growth and capacity requirements," said Bill Gao, EVP & CEO for BDx Greater China. "The launch of NKG1 enables BDx to have new world-class data center infrastructure in China."
BDx said the company plans to launch Phase 2 of the campus "within the year."
The company has six facilities across China and southeast Asia in Guangzhou, Nanjing, Hong Kong, and Singapore.
Earlier this year BDx completed a 2MW upgrade to its recently-acquired Singapore facility, and said it had further plans to add another 8MW of capacity later this year. This will take the total capacity to 14MW, up from its original 3.6MW.