Finland's Savings Bank Group (SBG, aka Säästöpankki) is moving 100 percent of its data and systems to Microsoft's Azure.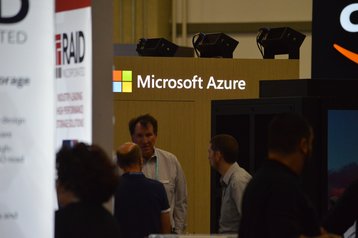 The financial services company has completed the first phase of its migration project, starting with the implementation of the Microsoft 365 environment. This will be followed by developing a customer relationship management system through Microsoft Dynamics 365, and finally then moving its lending system to Microsoft Azure.
The migration is expected to be complete by the end of 2026.
Little information has been publicly shared about SBG's current IT footprint. DCD has contacted the company for further information.
The total cost of the migration has not been shared by the company, but was described by SBG's CEO, Karri Alameri, as the "largest investment in our company's over 200-year history."
Part of the migration will involve changing SBG's lending system. The company is currently in a testing period to implement Tietoevry's Lending Suite software and has invested around €100 million ($109m) in the deal.
The migration is being assisted by IT service management company Solita.
The total cloud migration with Microsoft will give SBG access to artificial intelligence and is hoped to improve the company's information security, data protection, IT management, cost-effectiveness, and sustainability.
The company will also use Microsoft's planned Finland data center when it becomes operational. Microsoft's Finnish cloud region was announced in March 2022 and is being developed as part of an already existing Fortum project. The final data center is expected to reach at least 100MW, and will be connected with the local district heating system for heat reuse, enabling Fortum to shut down its coal-powered plants currently feeding the heating system.
"We want to serve our customers in the best possible way," said Alameri. "Microsoft is our choice as a key technology partner to implement smoother everyday life for our customers and employees in a wide range of services.
"As a responsible Finnish operator, it is important for us to invest in the Finnish data center area, from which we can offer secure digital services to our customers in a sustainable way and, by utilizing cloud technologies, we can react to changing customer needs even faster."
Mervi Aiaksinen, CEO of Microsoft Finland, added: "We are particularly pleased with the importance that the Savings Banks Group attaches to sustainable development and reducing its carbon footprint."
The Savings Bank Group has committed to the carbon neutrality of investment by 2025, and to reduce the carbon footprint of its electricity consumption at all locations by 50 percent compared to 2021 levels by the end of 2030.
"We are proud to be involved in developing future banking services for the Savings Banks Group that exploit the new opportunities of cloud technologies securely and in accordance with industry requirements, and offer Savings Bank customers the best user experience in the industry, regardless of the service channel," said Karri Lehtinen, SVP of Solita cloud services.
More in Cloud & Hyperscale