Fiji is currently in talks for the development of a second subsea cable, according to the country's Minister for Communications, Manoa Kamikamica.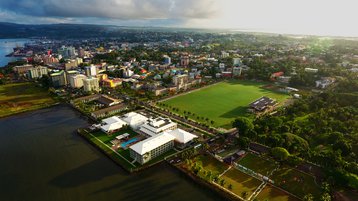 The South Pacific country is currently connected via the US-to-Australia Southern Cross NEXT cable, which runs from Sydney to Auckland and Los Angeles. Entering service last year, the cable offers a capacity of 72 Tbps across four fiber pairs.
Kamikamica said that the Fijian coalition government acknowledges that developing resilient infrastructure is "critical to development advancement."
"[The government] is therefore prioritizing discussions on the building of a second submarine cable planning station in Fiji that aims to provide diversity and an added layer of redundancy for ICT businesses to be disaster risk resilient."
Outsource Fiji, an organization seeking to encourage investment in the nation, is also calling for a second subsea cable investment.
CEO Sagufta Janif said: "We need to have a second cable landing station, right now we're just connected to the Southern Cross cable and if something happens like what happened in Tonga, the entire industry will be disrupted."
The subsea cable connecting Tonga was damaged during a large underwater volcano eruption in January 2022. It took 18 months for the cable to be fully restored - with the domestic portion only returning to operations last month.
The Fijian government announced in April 2023 that it was working with telcos to roll out 5G on the island where, at present, there is no 5G network. No exact time frame for the project has been shared.