Fiji's government has actively started working with the island's mobile operators to kick off the development of 5G services.
At present there is no live 5G network in the country.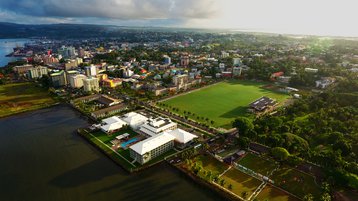 Local publication The Fiji Times has reported that the country's Deputy Prime Minister Manoa Kamikamica has promised that 5G services will be coming soon.
"I would like to advise that 5G is on its way to Fiji," he said. "Right now, we are issuing licenses to the two players for the testing, there are some regulations we need to step through and once that's done we will be rolling out the 5G network."
No exact timeframe was given by the deputy PM, who made the comments during a breakfast with ministers on Wednesday (April 26).
According to the report, Kamikamica is confident that Fiji can become the technological hub for the region.
95 percent of Fijians currently have access to 3G and 4G networks, with the other five percent unconnected, though Kamikamica said the government is planning to connect the rest of Fiji's population to the Internet in the next four years.
The two main mobile providers in Fiji are Vodafone and Digicel.