Walton Electric Membership Corp has signed contracts with two solar energy providers Strata Solar and Silicon Ranch to power Facebook's planned data center in Newton County, Georgia.
Silicon Ranch will deploy a single installation totaling 102.5MW in Early County, using Korean manufacturer Hanwha Q CELLS, as the company has a plant in the region.
Meanwhile, Strata will build two: a 80MW array in Calhoun County, and another in Colquitt County, offering a maximum power capacity of 20MW.
Best hope it's always sunny in Atlanta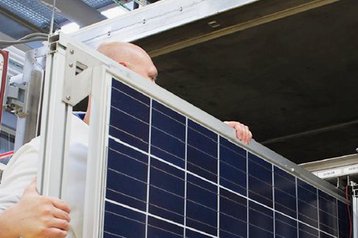 The Silicon Ranch project is expected to be operational next year, with Strata's following in 2020. Both will employ 400 temporary construction workers.
Rumors of Facebook's plans to build a campus in Atlanta emerged in January, when the social media and advertising giant was suspected to be behind a planning permission request filed via a limited company named Morning Hornet.
The company later confirmed this, stating that it would begin with a $750m investment to build two facilities, and that it may spend up to $2.5bn on the site by 2029.
Rachel Peterson, Facebook's VP of data center strategy said that the company was "thrilled to be working with Walton EMC, Silicon Ranch and Strata Solar to bring more than 200MW of new solar resources to Georgia," true to Facebook's commitment to run all of its data centers on renewable energy by the end of 2020.
She predicted that "developing these resources within the same electric grid that supports our data center will bring even more investment to the region," a statement which will only be verified in time.
That having been said, other data center providers – such as Switch, T5, CyrusOne, EdgeConneX and Zayo – are either already present on the Atlanta market. And for good reason: the city boasts the highest GDP in the region and the tenth in the country; its metropolitan area is the ninth largest in the US, and it is home to a number of regional corporate headquarters.