Facebook has pledged to restore more water than in uses for its global operations by 2030.
The company's data centers are huge consumers of water, and are often located in water-stressed regions like Arizona, Utah, and New Mexico.
Facebook pointed to existing water projects that led to about 595 million gallons of restored water in 2020, and current efforts that will replenish more than 850 million gallons of water per year.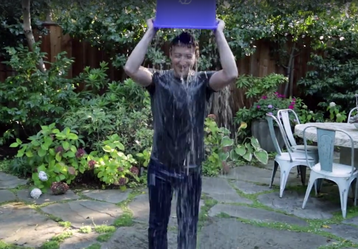 The social media and advertising company said that it supplies fresh water to river systems during dry seasons, drinking water to Navajo Nation families, and helped modernize agricultural irrigation infrastructure to reduce the amount of water being extracted from at-risk sources.
In Bernalillo County, New Mexico, it is giving money to the Rio Grande Water Fund to restore the connection between the stressed Cedro Creek and its historic floodplain, which helps restore almost 20 million gallons of water per year.
At total build-out, a 3 million square foot Facebook data center in Mesa, Arizona, is expected to use 1.7 million gallons of water per day - just as the region tells farmers to cut back on water use.
Amid worsening climate change, parts of the US are going through lengthy droughts. This month, the US declared the first-ever water shortage from the Colorado River, triggering mandatory cuts to its supply.
On Monday, the federal government declared a water shortage for Lake Mead; 83 percent of Arizona is currently facing "severe drought" conditions.
Facebook also plans to restore water in Ireland, Singapore, India, UK, Mexico, and across its international operations.
"The climate crisis demands urgent action from all of us," Facebook said. "Reaching this ambitious goal will require a combination of water restoration efforts starting in regions that are highly water-stressed, as well as technologies to increase water efficiency at our facilities."