Facebook is planning to build its third data center in the northern Swedish city of Luleå, significantly growing the social media giant's footprint in Europe.
To meet the patform's massive processing requirements, the facility will span a million square feet (approx. 93,000 sq m). For comparison's sake, an eight-rack server room with an internal HVAC system and a cold aisle would measure approximately 500 square feet.
Facebook ♥ Luleå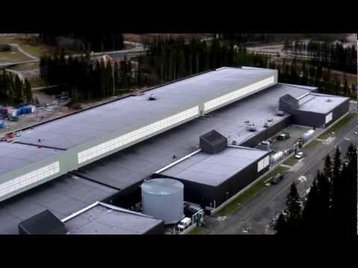 The company plans to bring the latest data center online in 2021, having launched its first facility in the city in 2013.
As well as providing vast reserves of affordable renewable energy, Luleå is second only to Stockholm in terms of contribution to Sweden's GDP, being a prime location for mining and various industrial activities, as well as an academic hub.
Sweden as a whole has gone to great lengths to attract data center developers, touting its ability to provide the facilities with reliable electrical infrastructure and fast networking, while keeping taxes low.
According to Tomas Sokolnicki, head of data centers at state-sponsored agency Business Sweden, "interest from all kinds of data center operators, from high performance computing to colocation has reached an all-time high."
This is true of Amazon Web Services (AWS), whose three facility campus near Stockholm is nearing completion, and Google Cloud Platform (GCP), which recently acquired 109 hectares of land in rural Sweden. Despite having no immediate plans to develop the land, the company said at the time of the purchase, the plot would provide it with options in the course of its expected European expansion.