Exa Infrastructure has appointed former Vodafone chief executive Nick Read as its chairman.
The global infrastructure firm confirmed the appointment this week, six months after Read departed Vodafone.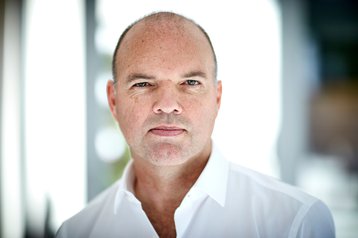 Read is tasked with driving Exa's strategic network expansion plans and commercial growth, said the company.
He left Vodafone at the end of last year, following a difficult period for the operator which saw its share prices struggle, while management at the company faced backlash from investors.
Read spent four years at the helm of Vodafone, and has worked in the telecoms industry for over 20 years.
Exa's network spans over 125,000km across 34 countries, and operates with more than 500 optical PoPs, with extending routes throughout Europe and North America, crossing the Atlantic via three wholly owned and operated subsea cables.
The company's European, subsea, and North American network infrastructure and data center assets were previously owned by GTT and snapped up by I Squared Capital in September 2021.
"It is a privilege to be appointed chair of Exa Infrastructure, particularly at a pivotal time for the telecoms industry where we are seeing significant investment in digital infrastructure and market growth," said Read.
"I look forward to working with the Exa leadership team who have a clear focus and commitment to customers, network excellence, and continual investment to provide the most compelling experiences to clients and end users."
Last week, Exa acquired the Croatian telco Univerzalne Telekomunikacije (aka Unitel).
More in Workforce & Skills