Exa Infrastructure has acquired the Croatian telco Univerzalne Telekomunikacije (Unitel).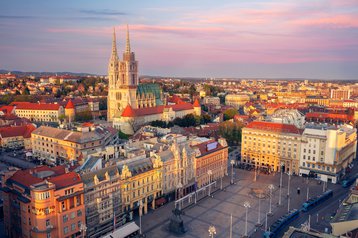 Unitel has a network consisting of 515km of duct and owned fiber optic cable extending from Zagreb in the north to Ilok in the south, including two border crossings to Serbia and one to Bosnia and Herzegovina.
With the Exa acquisition, Unitel's optic network adds 80km in Zagreb connecting to data centers in the region, including Digital Realty' facility in the capital.
"The Unitel acquisition is the latest initiative in Exa's continued commitment to providing its customers with innovative, reliable, and diverse connectivity solutions available on the market," said Martijn Blanken, chief executive of Exa Infrastructure. "Unitel boasts state-of-the-art fiber and has a strong track record of being a reliable partner to some of the world's largest companies aligns with Exa's mission and values. I am delighted to welcome Unitel and its team to the Exa family."
By acquiring Unitel, Exa now has a north-to-south route across the Balkans which will complement the company's Trans Adriatic Express (TAE), which runs east to west.
"Unitel is a key building block in our strategic expansion into the Balkans and continues to solidify Exa's position as an industry leader," said Samir Assaad, SVP of strategy and merger & acquisition at Exa Infrastructure. "This strategy aims to solidify Exa's leadership position by expanding our network reach into new, high-growth geographies, thereby facilitating our clients' parallel expansion efforts."
Exa Infrastructure was launched by I Squared Capital in September 2021 out of the acquisition of GTT's infrastructure business. The company owns and operates 125,000km of fiber connecting 34 countries, including three transatlantic cables.
Unitel was established in 2006 in Croatia and provides SDH, IP, wavelengths, and dark fiber services.
Exa Infrastructure penned a partnership with Digital Realty earlier this month. That agreement will see the two work together to expand Exa's fiber infrastructure to Digital Realty's data centers across the Mediterranean.