Evoque Data Center Solutions has acquired Silicon Valley-based cloud consulting and engineering services company Foghorn Consulting.
Built out of the data center assets spun out of AT&T, Evoque said that the acquisition will help it better serve customers going to and coming from the cloud.
Terms of the deal were not disclosed.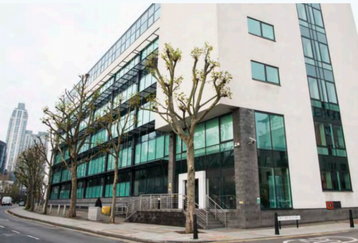 "I joined just over a year ago, and frankly our go-to market strategy didn't really have much differentiation in it at all," Evoque CEO Andy Stewart told DCD.
"So what we decided to do, instead of going down the traditional path of maybe started to offer private cloud or managed services, we really wanted to leapfrog the conversation to what's really relevant, and most important right now for CIOs and CTOs."
What's relevant, Stewart said, is "basically digital transformation - how they are thinking about their applications. So instead of trying to force-fit applications into colo, where we are oftentimes at the very end of the decision-making process, we wanted to bring in a group like Foghorn, so we could be at the planning table."
He added: "As CIOs are trying to figure out what to do with this really complex landscape of dealing with on-prem, third party colo, AWS, Azure, maybe some GCP, as well as these legacy applications and new app development, we wanted to serve as an advisor."
Foghorn began in 2008 as the cloud was just kicking off, and soon became an Amazon Web Services partner. It now also works with Azure and Google Cloud.
"We spend most of our time helping our customers to define an infrastructure agnostic strategy, and then implement that strategy, whether that be in one cloud, multiple clouds, or incorporating on prem and colocation facilities as well," Foghorn cofounder and CTO Peter Roosakos said.
The combined company hopes to appeal to companies that have a hybrid cloud strategy. "Everybody has seen workloads move in the cloud and come back, because they either didn't do the re-architecting, or they realized that it's more of a persistent state and made more sense to keep in colo," Stewart said. "So we can help customers avoid that mistake, and keep certain workloads in colo because the economics are better.
"At the same time, we know that workloads inside of our data centers are destined to move to AWS or Azure and we would rather kind of be a part of that process, then just let somebody else kind of come in and do it to us."
When recommending that some workloads go into colo, Foghorn will now try to push them towards Evoque. "But the overarching recommendation is that it stays in colo, and then it's up to the customer to hopefully choose us, but they could choose somebody else too," Stewart said.
The new division will be part of Evoque's 'Multi-Generational Infrastructure' strategy. "We do see ourselves expanding into more managed cloud consumption," Stewart explained.
"We offer the ability to purchase cloud through Foghorn today, and we'd expect that to increase over time, and then add on more services."
He added: "And then the other thing that we'll be rolling out is spend portability. Typically, if you were to sign a colocation agreement, it's going to be three years, and you're locked in there. But the world doesn't operate on perfect three-year cycles."
Instead, customers will be able to commit to spending a certain amount over those three years, but can shift it between colo and cloud over the course of the contract.
"We want to change the conversation from waiting for an RFP to come out and competing with everybody else in a given market, to instead elevate the conversation around digital transformation," Stewart said. "And to where applications should live and why."