The European Union is getting closer to kickstarting a €43 billion ($44.7bn) semiconductor effort.
EU ambassadors representing each nation gave their unanimous backing to funding the European Chips Act, but further debate and votes will be required before it can become law.
The funding includes almost €5bn ($5.2bn) from the EU itself, with the rest coming from member states and private investment.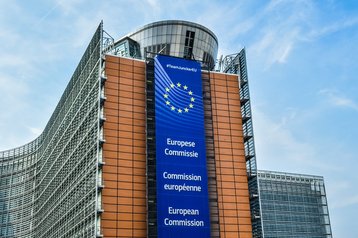 There are still some disagreements over the allocation of funds, with smaller nations arguing that certain research funds benefit large countries like Germany due to their larger operations.
The Czech government, which holds the rotating EU Presidency, removed a proposal to take €400m ($415m) in funding from the Horizon Europe research program. That money will have to be found elsewhere.
The ambassadors also pushed through changes that allowed for subsidies to go to a wider swathe of chips, not just the most advanced ones.
The Chips Act now heads to the Competitiveness Council on December 1 for more discussion, and will be debated in the European Parliament next year, ahead of becoming law.
Individual member states will also have to approve their own investments, through their individual political structures.
The goal of the Chips Act is to double the EU's share of global high-end chip production from nine percent to 20 percent by 2030, as well as improve the energy efficiency of chips, and increase the proportion of semiconductor design that is based on European technology.
But the companies that would benefit from such state subsidies argue that the funding is not enough to reach those goals.
Last month, the CEO of NXP Semiconductors claimed that getting to 20 percent market share would require an investment of €500bn ($519bn).
Earlier this year, the US government passed the US Chips act, which pumped $52.7bn into its semiconductor industry.