US President Joe Biden has signed the CHIPS and Science Act, which will invest $52.7 billion into subsidies for US semiconductor manufacturers.
The wider act will spend $280bn on a wide range of scientific research efforts, pitched as a way of helping the US compete with China.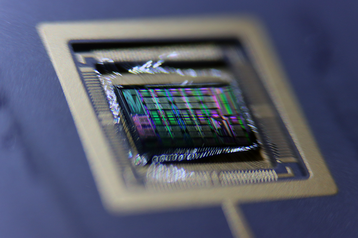 "Today America is delivering, and I honest to God believe that 50, 75, 100 years from now, people who will look back on this week, they'll know that we met this moment," President Biden said at the White House signing ceremony.
He added that it was a "once-in-a-generation investment in America itself."
The CHIPS and Science Act will provide $52.7 billion in emergency supplemental appropriations for semiconductor companies, which they will not be allowed to spend on stocks and dividends.
Of that funding, $50bn will be allocated over five years for a 'CHIPS for America Fund,' where funding must be used to implement the Commerce Department semiconductor incentive—to develop domestic manufacturing capability, as well as R&D and developing a workforce.
Within that $50bn, $2bn will go to older legacy chips that are crucial for the automotive industry and military. Up to $6bn will be in the form of loans or loan guarantees. $11bn will go to R&D, as directed by the National Semiconductor Technology Center, the National Advanced Packaging Manufacturing Program, and other such programs.
Separately, $2bn will go to a 'CHIPS for America Defense Fund,' where funding will help build tools, university prototypes, and a workforce with Department of Defense-unique workloads in mind.
$500m will go to working with foreign countries to shore up supply chains, support standards, and develop secure and trusted telecommunications technologies.
$200m will be spent on growing a skilled semiconductor workforce.
$1.5bn will go to support the Public Wireless Supply Chain Innovation Fund, with a focus on building open-architecture, software-based wireless technologies.
And, finally, there will be a 25 percent investment tax credit for investments in semiconductor manufacturing that includes incentives for the manufacturing of semiconductors, as well as for the manufacturing of specialized tooling equipment.
The bill may soon be joined by the $430 billion Inflation Reduction Act, which passed the Senate this Sunday.
More in IT Hardware & Semiconductors