e& and its subsidiary Etisalat have launched a new data center and cable landing station in Kalba, UAE.
The Carrier and Wholesale Services (C&WS) division of e& (formerly known as Etisalat Group) this week announced the opening of SmartHub Kalba.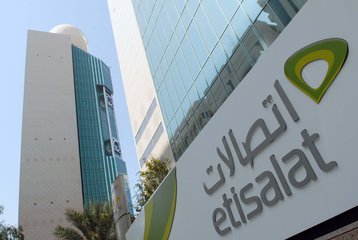 Telco Etisalat – which hasn't renamed and is a subsidiary of e& – said the new Tier III quality facility will provide disaster recovery to the existing SmartHub facilities in Fujairah and Dubai and act as a 'future telecom hub' for the region.
First announced last year, specifications of the new facility were not shared. e&'s Dubai facility spans 26,000 sqm, while the Fujairah spans 22,000 sqm; both opened in 2020.
Kalba is the landing point for the Africa-1 and 2Africa subsea cables. The former is due live in 2023, and the latter is due online in 2024.
Ali Amiri, group chief carrier & wholesale officer, e&, said: "We are committed to making SmartHub a location of choice for carriers, cloud service providers, Internet exchanges, and companies looking for a trusted carrier-grade data center. As one of the biggest neutral carrier hotels, our SmartHub data centers will be an ICT bridge between continents, supporting critical business activities for global customers. SmartHub Kalba will enable us to increase our capabilities and global capacity further so that we can continue to meet our international clients' evolving needs for infrastructure across Asia, Africa, Europe, Middle East, and the Americas."
Spanning more than 10,000 km, the eight fiber-pair Africa-1 cable will initially land in Kenya, Djibouti, Pakistan, UAE, Saudi Arabia, Egypt, and France. Additional landings south to South Africa and in the Mediterranean are planned in the future. Commissioned by a consortium of Etisalat, G42, Mobily, Pakistan Telecommunication Company, and Telecom Egypt, and supplied by ASN, the cable is due for service by the end of 2023.
The 2Africa cable is being developed through a consortium that includes China Mobile International, MTN GlobalConnect, Orange, STC, Telecom Egypt, Vodafone, and the West Indian Ocean Cable Company. At 45,000km and circling the African continent, the subsea cable is the longest fiber optic cable in the world and will connect three continents: Africa, Asia, and Europe, and 33 countries across 46 landing points.
More in Construction & Site Selection