Ericsson and Google Cloud have announced plans to develop an Ericsson Cloud RAN solution on Google Distributed Cloud (GDC).
The plans were detailed earlier this week as the pair expanded its existing partnership.
According to Ericsson, the partnership to develop an Ericsson Cloud RAN on GDC will offer integrated automation and orchestration and leverage AI/ML for communications service providers to benefit from.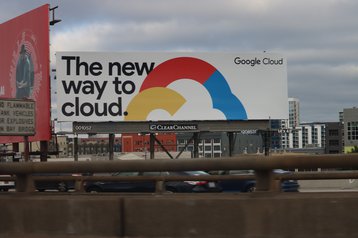 Cloud RAN, also known as C-RAN or Centralized-RAN, is an approach to mobile phone networks that takes the open radio access network (Open RAN) and virtualizes it. In simple terms, Cloud RAN is a cloud-native approach to the radio access network.
GDC is Google's hybrid Edge cloud offering, and extends the company's hardware and software to the Edge of the network and into on-premises data centers.
Ericsson notes that along with Google Cloud, it has successfully 'demonstrated the full implementation of the Ericsson vDU and vCU on GDC Edge,' while the solution is running live in the Ericsson Open Lab in Ottawa, Canada.
"This partnership enables us to deepen and expand our valuable collaboration with Google Cloud, and it opens new opportunities for operators to utilize the benefits of cloud-native solutions and automation," said Mårten Lerner, head of product line Cloud RAN, Ericsson.
"Ericsson remains committed to ensuring the adaptability of its Cloud RAN applications on diverse cloud infrastructures, offering operators enhanced flexibility and choice in deploying Cloud RAN as well as supporting the evolving hybrid cloud architectures together with Google Cloud."
The deployment of Ericsson's Cloud RAN on GDC Edge enables the delivery of an automated and distributed cloud, notes Ericsson, which it claims can deliver a more efficient, reliable, higher performing, and secured software-centric RAN infrastructure.
Fleet management is used to help manage the on-premises GDC Edge. This is done through the public cloud, through a dedicated secure connection between on-prem hardware and the cloud. This will enable it to address sovereignty and privacy concerns for operators' customers.
Communications service providers will be able to make use of Google Cloud Vertex AI, BigQuery, and other cloud services, to improve the usability of the massive data sets being provided by Cloud RAN applications, while running Ericsson Cloud RAN on GDC Edge.
"We're proud to enable Ericsson Cloud RAN to run on Google Distributed Cloud Edge infrastructure, which includes access to our AI/ML capabilities as well as cloud-native automations," added Gabriele Di Piazza, senior director, telecom products, Google Cloud.
Ericsson has been busy with its Cloud RAN focus this year, and notably demonstrated a phone call carried by a virtualized mobile network or "Cloud RAN", with help from Intel and Hewlett Packard Enterprise (HPE) in June.
The Swedish vendor has also worked with Australian telco Telstra to launch Cloud RAN infrastructure on its commercial 5G network.
In July, Ericsson confirmed it's working with O2 Telefónica in Germany to demonstrate 5G Cloud RAN potential.
The duo held an inaugural joint Proof of Concept (PoC) deployment at the operator's Wayra innovation hub in Munich, showcasing the capabilities of Ericsson's first 5G Cloud RAN installation in Europe.