Australian mobile operator Telstra has paired with Ericsson to launch Cloud RAN infrastructure on its commercial 5G network.
Ericsson's Cloud RAN has been deployed and is fully operational at multiple sites, including the Gold Coast, Queensland.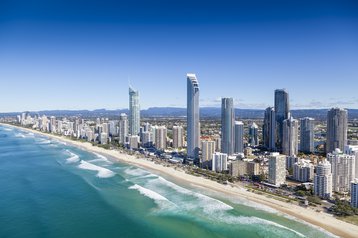 This deployment has seen the duo migrate two carrier frequencies 2600MHz and 3600MHz to the Cloud RAN infrastructure.
According to Ericsson, its Cloud RAN solution will provide Telstra with increased flexibility, capacity, and faster delivery of services, noting that virtualization of this part of the network is critical in driving the latest advancements in Cloud and Network (3GPP) standards and forming the foundational functionality for future technologies like 6G.
The two companies partnered in December to carry out a 5G data call using Ericsson's cloud RAN architecture during a trial over Telstra's commercial network.
Telstra's implementation of Ericsson's Cloud RAN involves the virtualization of the RAN baseband, with this enabling both the Centralized Unit (CU) and Distributed Unit (DU) functions of Telstra's network to be decoupled from the base station site and be located at a central site.
"This step in the validation and rollout of this technology is critical to ensure we get the most out of 5G now and in the future. It will allow us to roll out network capacity and new features faster while making our networks more intelligent, automated, flexible, reliable, and secure," said Iskra Nikolova, Telstra executive for network and infrastructure.
"This is particularly important when it comes to making sure that areas of high demand, particularly large events and seasonal hotspots can operate at the high standard our customers expect. Our ongoing partnership with Ericsson has once again supported Telstra's efforts to deliver a world-leading 5G experience for the Australian public."
Ericsson revealed that Telstra is the first company in the world to utilize Ericsson's Cloud Native Infrastructure Solution (CNIS) for Cloud RAN in a live commercial 5G network.
CNIS is a bare metal infrastructure that is specifically optimized for hosting cloud-native 5G applications both at central data centers and at the Edge.