Equinix is investing $42m in order to expand its SY4 International Business Exchange (IBX) data center in Sydney, doubling its capacity to 12,500 sq m (135,000 sq ft) of technical space - enough to house another 1,500 racks.
Eventual expansion was part of the company's two-stage plan when it began building the facility in 2015, as the data center services market was expected to grow enough to warrant the investment.
The world is mine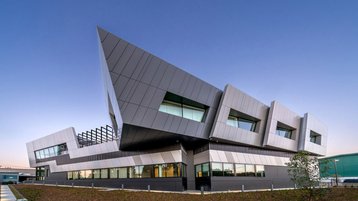 The facility, located in Alexandria, in the eastern part of central Sydney, was completed last year and serves as a connectivity hub, allowing customers to connect to the Equinix Internet Exchange, Australia's largest network peering platform.
The company's Cloud Exchange allows private access to a number of cloud providers including AWS, Google Cloud, Oracle and Microsoft Azure.
Alongside new data halls, the company is launching its data center monitoring software, which allows customers to check the conditions inside the facility in real time. The service will be made available to businesses in SY3 and Melbourne's ME1 before the end of the year.
As part of a wider Asia-Pacific expansion strategy, Equinix is also investing in its Singapore facility, spending approximately $41.8m to add 1,400 cabinets to the site, having added the same number of racks in Hong Kong in March and another 1,125 in Melbourne in August 2016. Last year, the company also opened its first data center in Japan, and now runs 28 IBX data centers in the region and 179 worldwide.
In 2016, Equinix increased its revenues by 33 percent year-on-year, reaching $3.61bn, and in the first quarter of 2017 the company was responsible for 11 percent of the world's colo market, according to Synergy Research Group. Its position was undoubtedly boosted by its $3.9bn acquisition of Verizon, as well as IO UK, Telecity and Bit-Isle in recent years.