Global data center company Equinix saw revenue grow six percent year over year to $1.4bn.
That revenue was up two percent over the last quarter, while in the same time frame operating income rose 11 percent and operating margins 19 percent.
Its earnings before interest, taxes, depreciation, and amortization (EBITDA) was around $720m.
A solid quarter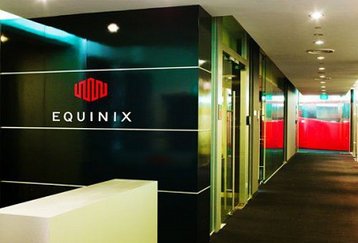 Somewhat insulated from the Covid-19 pandemic, Equinix's IBX data centers have been identified as "essential businesses" or "critical infrastructure" by local governments so they can remain open during the pandemic.
The company, like many others, has taken measures to limit travel to its facilities. However, as the "curve" (the rate of Covid-19 infection) levels off, Equinix has been slowly phasing its non-IBX staff back to offices, "as local conditions allow."
This doesn't mean the company won't suffer the effects over the next quarter as it's unclear what the full scale of the financial impact on the company will be. Growth is dependent on how its customers, partners, and vendors are doing and those hit hard by Covid-19 could cause a knock-on effect on Equinix's future revenue. For now, the company predicts a two-three quarter-over-quarter revenue rise for Q3.
Charles Meyers, President, and CEO of Equinix said: "Even in the face of an uncertain macro environment created by the global pandemic, the Equinix business continues to perform well.
"The demand drivers for digital infrastructure have never been stronger, and our relevance in enabling our customers to respond effectively to their digital transformation imperatives continues to increase."