The MA1 Equinix data center in Manchester experienced a major outage this week, causing ISPs and other customers to briefly drop off.
Equinix confirmed that the Internet Exchange, Metro Connect, Equinix Fabric, and Equinix Connect services running out of MA1 were affected.
The company later stated in its hardware status report that the "Issue is related to IBX incident 5-217434657711. Power load was transferred to generators. IBX is still investigating the issue and working to resolve it."
"Some EF, IX, EC, MC customers in MA Metro could have experienced an outage of their services." the report noted.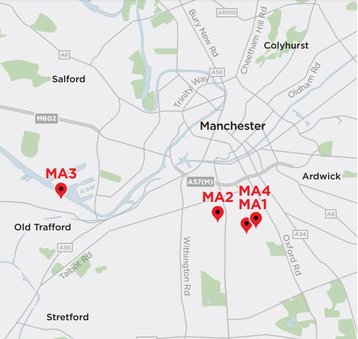 IBX is an acronym for the Equinix-owned International Business Exchange, a network of more than 220 data centers. By 6pm (UTC) the service impact was resolved, though the IBX was still working with a vendor for a battery replacement.
The Manchester facility was first opened in 1998, the same year that Equinix was founded, though it wasn't bought by Equinix until 2015 as part of the Telecity acquisition. It has an Uptime Institute resiliency rating of N+1, meaning that every power component has at least one independent backup.
"We had multiple customers on different providers and different areas of the UK go down for about 10 minutes at around 10:10 this morning" one user posted on the /sysadmin sub-Reddit. Broadwell, a broadband and IT services provider, was affected and experienced a 6-minute drop in connectivity.
The MA1 data center is one of five Equinix facilities in the Manchester region and is described as "the most important network node outside of London in the United Kingdom" by Colo-X, an independent data center broker. However, it is now a reasonably old facility at 24 years of age.
According to the Equinix website the facility, which has a power and cooling redundancy of N+1, has flexible power densities that can scale up to 20kW per rack. However, the Colo-X website states that "This is only a small site offering around 15,000 sq ft of net technical capacity at a standard 5Amps/1kW per rack due to the age of the facility. "
Equinix has not yet commented on the cause of the power outage. A similar outage in January at an Interxion data center to down the Metals Exchange for four hours.
Equinix is due to close MA1's sister facility, MA2, in June 2023 when the lease on the property expires.