Equinix is to expand into South Africa into the city of Johannesburg.
The company this week announced plans to enter the South African market with a $160 million data center investment in Johannesburg.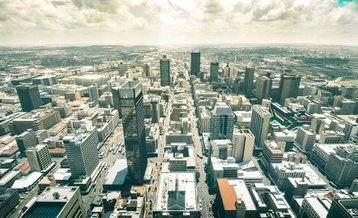 The 4MW data center, to be known as JN1, will provide capacity for more than 690 cabinets and more than 20,000 gross square feet of colocation space.
The first phase of the new data center is expected to open mid-2024. Two additional phases of development are planned; at full build-out, the 20MW campus will provide capacity for more than 3,450 cabinets and more than 100,000 gross sq ft of colocation space.
"We entered the African continent earlier this year with the acquisition of MainOne, the leading West African data center and connectivity solutions provider with presence in Nigeria, Ghana, and Côte d'Ivoire," said Eugene Bergen, president, EMEA, Equinix. "This investment will give both South African businesses the opportunity to expand internationally and global businesses to expand into South Africa. Both will be able to accelerate their growth by rapidly scaling their infrastructure, easily adopting hybrid multi-cloud architectures, and interconnecting with business partners through the Platform Equinix ecosystem of more than 10,000 customers."
Equinix made its first move into the African continent in December 2021 after acquiring MainOne. Through its MDXi unit, MainOne operates four facilities in Nigeria, Ghana, and Cote d'Ivoire totaling 64,000 square feet (5,950 sqm).
More in Construction & Site Selection