Equinix has acquired a commercial building at Vierenkamp 1, Hamburg, Germany, for €9 million (US$11m).
The global colocation giant will spend an additional €22 million ($25m) to convert the site into its first data center in the city, an International Business Exchange codenamed HH1.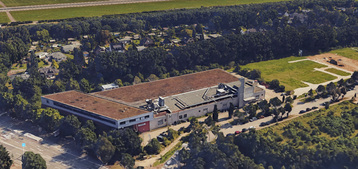 Close to Frankfurt
The existing industrial building spans approximately 130,000 square feet (12,000 square meters) across two stories, with Equinix planning to deliver 375 cabinets in phase one of the redevelopment, currently set to go live in Q3 2019. The facility could be expanded to 1,875 cabinets at full build.
"The German economy continues to be a source of strength in Europe, and demand for interconnection continues to rise to meet the IT transformation needs of businesses," Eric Schwartz, president of Equinix EMEA, said.
"By expanding to a fourth market in Germany, Equinix will provide multinational customers with greater choice of where they build their digital edge."
With Frankfurt being a much more popular destination for German data center projects, and the second largest data center market in Europe after London, the company noted that Hamburg is home to many of the submarine cables that connect to Frankfurt.