Sweden's EQT Infrastructure will take a majority stake in Wind Tre's Italian telecoms network after reaching a deal with CK Hutchison.
The agreement values the business at $3.74 billion, including debt, said both groups, with EQT taking a 60 percent stake.
The deal remains subject to regulatory approval and is expected to close in six to nine months.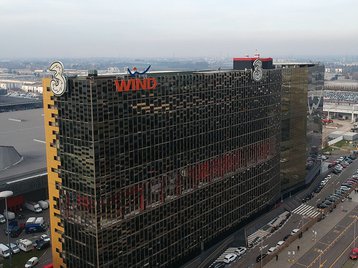 CK Hutchison, which owns Wind Tre, will own the remaining 40 percent of the new infrastructure company, which is set to be led by Benoit Hanssen, the current co-CEO of Wind Tre.
EQT didn't reveal how much it has paid for the majority stake.
The announcement of the deal follows Wind Tre notifying trade unions that Swedish investment fund EQT will acquire the stake in its spun-off infrastructure business, around a month after reports first suggested that Wind Tre was in discussions with EQT to spin off its network assets.
As part of the agreement, EQT will own and operate Italy's largest mobile network and a portfolio of assets, comprised of radio access, fixed access, and transport network assets.
Wind Tre will be an anchor customer as part of the deal after signing a long-term service agreement with EQT, which will provide wholesale connectivity to other operators.
"This is part of our Group's 'asset light strategy' for us to recoup the cost of our network investment. At the same time, Wind Tre will benefit from having a partner to own and maintain a state-of-the-art network which will benefit our customers while having certainty on its cost base for OPEX and CAPEX," said Canning Fok, group co-managing director of CK Hutchison and MD of CKHGT. "Our partner EQT is a renowned investor in this infrastructure investment space, and we look forward to working with them for a very long time."
It's the second major deal that CK Hutchison has done in the country after it recently sold off Wind Tre's telecoms masts in the country to Cellnex, with the company striking similar deals in the UK, Austria, Denmark, Ireland, and Sweden.
Separation of the networks unit will be completed by October 1 and is expected to involve the transfer of 2,000 of its 6,500 employees in Italy to the networks business.
However, it's a deal that hasn't been supported by everyone, with Wind Tre workers recently taking industrial action, such is their opposition to the network's business being spun off.
The unions voiced their concerns when talks around the deal were first announced, with Fistel CISL calling Wind Tre's plan "a technological impoverishment of the country's second-largest telephone operator, that also has probable repercussions in the area of employment."
More in The Investment & Markets Channel