Singaporean data center firm Empyrion DC has appointed Yongsuk Choi as its chief strategy and infrastructure officer.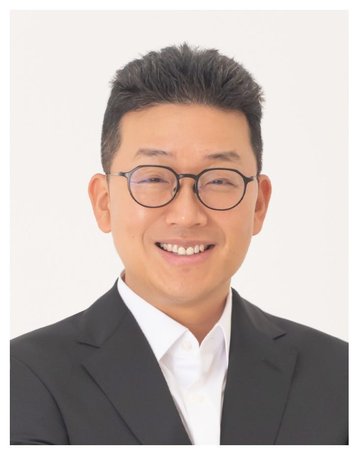 Empyryion said in his new role Choi will drive the company's strategy and infrastructure blueprint, with a specific focus on investing in and operating key green physical assets.
"I have every confidence that Yongsuk will lead the successful implementation of Empyrion DC's strategy and infrastructure blueprint as we move full speed ahead to build out our platform and meet customer demand," said Mark Fong, CEO of Empyrion DC.
Choi was most recently the co-founder and chief infrastructure operations officer at Digital Edge, and spent more than 15 years at Facebook/Meta and Yahoo.
"My experience and capabilities in both data center and network will add extensive value to the Empyrion platform, supporting our goal to become a key player in Asia's sustainable digital infrastructure industry," said Choi. "We will bring global best practices from my experience at Digital Edge, Facebook/Meta, and Yahoo! to lead Empyrion to become the most efficient and effective infrastructure platform across the Asia Pacific region."
Park Place hires Hyune Hand as chief of staff
Park Place Technologies, a data center, and networking optimization firm, has hired Hyune Hand as president, sales and marketing, and chief of staff.
Hyune's primary responsibilities include driving strategic growth in Park Place's Sales and Marketing functions and working closely with President and CEO Chris Adams as chief of staff to drive other essential projects for the company.
"Hyune's proven success – managing customer portfolios, retaining an install base, and strategizing revenue growth – gives us full confidence in her future with Park Place," CEO Adams said. "Hyune adds an impressive leadership dynamic and skill set to our leadership team. Given her impressive background and talents, Hyune will be a key player in our mission to be the premier data center and networking optimization firm in the world."
Since 2019, Hyune has served as senior VP of customer engagement for analytics firm Neustar, a Transunion company. Hand also served as CEO of Agility Recovery Solutions and senior VP and GM of Commercial Segments for DigitalGlobe Inc.
"I'm humbled and honored that I have this incredible opportunity and role at Park Place," she said. "I'm bringing operational experience and customer discipline to serve our team and our customers. I'm also bringing an innate passion to win so we can collaborate and work with teams to unlock our optimal potential and collectively create a strategic plan that will position PPT for global growth. I am excited to immerse in Park Place's culture and contribute to its innovations and client success."
Megaport appoints Jeff Tworek as Chief Revenue Officer
Megaport has appointed Jeff Tworek to its executive team as chief revenue officer (CRO), where he will be responsible for overall revenue generation and will manage all aspects of Megaport's global sales organization.
"We are delighted to welcome Jeff to the team," said Vincent English, Megaport CEO. "Jeff's experience with leading and transforming global sales organizations and rapidly accelerating revenue growth will provide Megaport with the leadership and expertise to drive continued adoption of our platform globally."
"I am delighted to join Megaport at a pivotal point for the company," Tworek said. "As an established leader and innovator in the cloud connectivity and NaaS space, Megaport has a huge opportunity to put our industry-changing solution in the hands of more customers and partners around the world. I look forward to working with our global teams to capture greater market share and advance Megaport's mission to transform the way businesses, data centers, systems integrators, and managed service providers build agile networks in the cloud."
Prior to joining the Company, Tworek held the CRO position at Contrast Security. He worked at Akamai for almost 20 years, where he finished as vice president of the media and carrier group.
CorScale hires Robert Huron as AVP of Supply Chain & Commissioning
CorScale a new data center developer working on a 300MW campus in Virginia's Prince William County, has appointed a new vice president for its supply chain.
"Corscale Data Centers would like to welcome Robert Huron as associate vice president, supply chain & commissioning," the company said this week.
Huron has over 12 years of experience as a construction/mechanical project manager. He most recently worked with Turner Construction Company as an MEP/Commissioning/OFCI manager for its San Antonio division.
PGIM Real Estate hires Jim Footh to lead data center investment
Investment firm PGIM real estate has hired Jim Footh as managing director of data center investments & portfolio management.
He will have transactional and portfolio management responsibilities for investments made by PGIM Real Estate in the data center sector.
He joins from AWS, where he was the principal of AWS infrastructure - strategy & technical leadership. Before AWS, he held roles at Johnson Controls, JLL, and CBRE.
Telstra hires Katy Greenfield as new VP of customer solutions
Telstra has appointed Katy Greenfield as its new vice president of customer solutions for the Americas.
She will lead a specialized team working directly with enterprises across the region to develop customized network connectivity products and services.
Greenfield was most recently with Zayo Group as Director of Solutions Engineering. She will report to Noah Drake, President, of Americas for Telstra.
"Katy is the perfect choice to lead our highest-priority technology initiatives designed to complement enterprise operations and network infrastructure investments," said Drake. "Her entire career has focused on doing what's best for customers and partners, and we can't wait to see what she and her team develop next."
Prime appoints Bill Picard as VP of channel development
Bill Picard has been appointed Vice President, of channel development at Prime Data Centers. He joins from QTS, where he was vice president, Broker business development. He has previously held roles at Integra Mission Critical, CyrusOne, The Siemon Company, Equinix, and RagingWire.
More in Workforce & Skills