Brazilian data center company Elea Digital has invested over $20 million in expanding its Rio de Janeiro data center.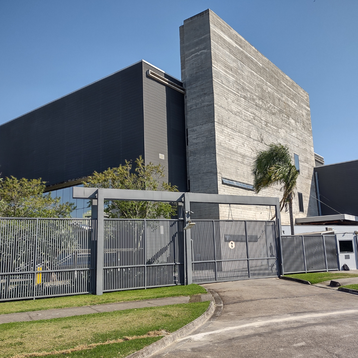 The data center in question - RJ01 - has doubled its capacity from 2.5MW to 5MW and can house up to 200 more racks in the increased 500 sqm (5,380 sq ft) of data center space. The facility is also connected through the IX.br Internet exchange and has a PUE of 1.4.
Elea Digital, acquired by Piemonte Holding in 2019, first disclosed plans for the expansion in March of this year. According to Piemonte CEO Alessandro Lombardi, RJ01 is planned to eventually reach 7MW of capacity.
Lombardi said: "The investment is the largest expansion of data centers delivered to the Rio de Janeiro market in recent years. This digital infrastructure work increases the protagonism of the city of Rio de Janeiro as one of the main interconnectivity poles in Latin America and places Elea Digital at the top of the list of main digital infrastructure providers in Brazil."
The data center was acquired from Globo, a Brazilian broadcaster and media company, in the summer of 2021. As part of the acquisition agreement, Elea continues to provide computing and data services to the company, as well as connecting to over 50 providers from the one colocation facility.
Elea currently has seven data centers in operation across Brazil: Curitiba (CTA1) and Sao Paulo (SP01), two in Brasilia (BSB1 and BSB2), Rio de Janeiro RJ01, and two in Porto Alegre (POA1 and POA2), one of which was purchased from TIM in October 2022. CTA1, POA1, SP01, BSB1, and BSB2 were acquired by Elea from Oi in March 2021 in a deal worth R$367 million ($70 million) as part of Oi's bankruptcy restructuring.
In December 2022, Elea announced a BRL 200 million (US$38.1m) green issuance which would be dedicated to reducing water usage in its data centers and helping the company to attain its sustainability targets. The company's water consumption equated to 0.51 liters per KW/h of consumed energy. By 2026 and 2028, the company wants to reduce its Water Usage Efficiency (WUE) to 0.31 liters and 0.2 liters per KW/h, respectively.
More in Construction & Site Selection