Edged Energy is developing a data center in Kansas City, Missouri.
BizJournal reports engineering and construction firm Burns & McDonnell will soon start construction on a data center in Kansas City's Northland.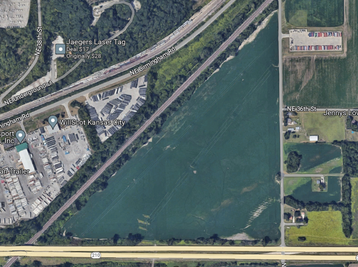 The company is developing an 18MW waterless-cooled facility at 3420 N. Arlington Ave. for data center firm Edged Energy and local utility Evergy.
A groundbreaking ceremony is due next week for a target completion of June 2024. The site is currently greenfield land.
Edged Energy is part of Endeavour, which was set up by Aligned founder Jakob Carnemark.
The company is still relatively new, with it first coming to light in 2021 after teaming up with Merlin Properties on data centers across Spain and Portugal, including Madrid, Bilbao, a 24MW data center in Barcelona, and Lisbon.
Earlier this year, the company began heading across the Atlantic Ocean, with plans for a data center in Atlanta, Georgia, and another in Chicago, Illinois on which it broke ground in May 2023. The company has also filed to develop a 126,000-square-foot (11,705 sqm) data center on a 14-acre site in Mesa area of Phoenix, Arizona.
The company guarantees "net zero digital infrastructure," and claims that its data centers will have a PUE of 1.15 even in the "hottest climates.
In a blog from earlier this year, Carnemark said the company was developing US sites in Atlanta, Chicago, Dallas, Columbus, Phoenix, Salt Lake City, Kansas City, and Central California.
Google is present in Kansas City's Northland's area. Meta is also close by. Diode Ventures has a planned data center park in the area that was briefly set to be leased to QTS.