A "significant" data center development is coming to Ridgeville, South Carolina.
According to Dominion letters sent to the Public Service Commission of South Carolina, a company called Mallard, LLC is proposing 'Project Dawson'; a data center development on land near Research Center Drive in Ridgeville, in South Carolina's Dorchester County.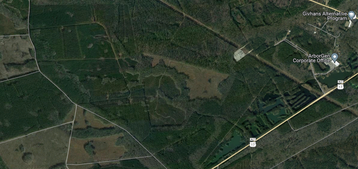 The site, located to the northeast of Charleson, will have its own substation. Information about the site's planned capacity – along with timelines – has been redacted.
Dominion said Mallard was investing a "significant" amount of capital into the project, which will represent a "substantial load" for the energy firm.
As reported by the Post and Courier, the company is being offered a special "economic development rider" rate that amounts to 6 cents for every kilowatt hour of power – half of what residential customers pay.
The SC Public Service Commission has to review any such deals, but is yet to set a meeting date.
John Truluck, Dorchester County's economic development director, told the publication he has not heard of Mallard LLC.
The Post notes the data center's location is the same parcels where a company operating as Autumn Timber LLC previously proposed to invest $510 million on an unspecified development at the Pine Hill Business Campus off Highway 17A.
Autumn Timber previously used 'Project Dawson' on a permit application with the SC Department of Health and Environmental Control. Dorchester County Council last month approved tax breaks, a water-service agreement, and a land deal for Autumn Timber – which has previously filed plans under 'Project Orchid'.
Dorchester County officials previously agreed to sell about 268 acres it owns at Pine Hill Business Campus to Autumn Timber for $5.84 million.
The Post linked Mallard to Google, as the manager of the shell company is one David Thomas. A Google director of corporate strategy named David Thomas has previously been named on other Google-affiliated public documents.
Google currently operates a South Carolina data center campus in Moncks Corner, around 20 miles east of Ridgeville. The company recently acquired another 140 acres in the area.
Elsewhere in South Carolina, a company hiding behind the shell company Starskey LLC is proposing 'Project Sabal', which is reportedly a data center development outside Augusta in Graniteville, Aiken County. County officials granted tax incentives to Starskey earlier this year. The company reportedly acquired around 573 acres in the Sage Mill Industrial Park for $19.2 million last year. It's unclear if Starskey/Sabal are linked to Google or Mallard.
More in Construction & Site Selection