US data center firm EdgeCore is looking to develop multiple data centers in Sterling, Virginia.
According to a Loudoun County land development application summary, EdgeCore filed a site plan to build a data center in Sterling in February.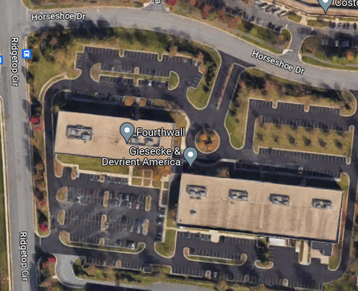 The plot is on Horseshoe Drive – reportedly 45925 – which is currently occupied by a number of office developments. 45925 last year saw requests for data center rezoning. The proposed data center specifications aren't clear at this point.
According to Stewart Investment Partners, 45925 Horseshoe is a 136,000 sq ft two-building office development. The property was purpose-built for the anchor tenant in 2000 to serve as their North American headquarters. The tenant occupied 100 percent of the property until 2015, after which they reduced their footprint at the site. Stewart acquired the site in June of 2021 from a public REIT for $17.25 million.
The site is directly north of a Cyxtera-operated facility and east of a CyrusOne site. It is also adjacent to three buildings at 21660, 21670, and 21680 Ridgetop Circle; all of which AWS aims to demolish and build two data centers in their place.
The site is one of a number EdgeCore is looking to develop in the Sterling area.
The company is aiming to build a data center at 45865 Maries Road, less than a mile south of the Horseshoe site and adjacent to another CyrusOne facility to the east and two Digital Realty sites to the north. EdgeCore filed for rezoning permission last year. According to the company's website, the Maries Road location will offer 348,000 sq ft and 54MW.
Earlier this year EdgeCore announced it was developing a data center at 1501 Moran Road, Sterling, in partnership with US real-estate firm Penzance. The site will house a three-story data center totaling 285,000 sq ft (26,475 sqm) and 36MW, taking the company's Virginia footprint to 633,000 sq ft (58,800 sqm) and 90MW. The site plan approval process is expected to be completed by the end of 2023.
EdgeCore previously filed to develop a four-building campus – known as Edgecore Dulles – in Sterling between Route 28 and Atlantic Blvd. Work is reportedly underway at the site, though not listed on the EdgeCore website.
Launched in 2018, EdgeCore has six data center campuses across the US in operation or development, spanning Phoenix, Arizona, Virginia, and Silicon Valley. The company was acquired by Partners Group last year with plans to invest up to $1.2 billion to fund the acquisition and build-out of existing and future data center sites.
EdgeCore recently broke ground on a new campus in Santa Clara, California, and has bought land in Mesa, Arizona from Meta. In 2021 the company submitted plans to build a data center in Berkshire, UK, on the site of a former HP office.
More in Construction & Site Selection