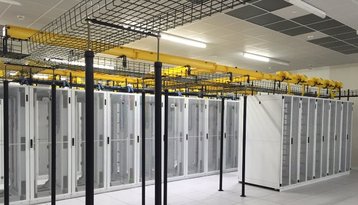 EdgeConneX specializes in data centers located at the network edge, in highly populated areas; unlike some of its competitors, the company understands edge as a collection of sites of all sizes, and not just micro data centers. 
Edge computing sets itself apart from traditional colocation and cloud facilities, which are usually located on the outskirts of suburban areas where property is cheaper, and where the electrical grid and water provisions are under less pressure.
Since low latency underpins the development of technologies such as IoT, driverless cars and virtual reality, the demand for compute at the edge is gaining momentum.
Since it launched in 2009, EdgeConneX has pursued a rapid deployment strategy. Today, it runs a network of data centers in 40 locations across North America and Europe, and has recently built its first facility in South America. The company also maintains more than 3,000 points-of-present in smaller markets.
CEO Randy Brouckman said: "I'm extremely pleased to see continued and growing demand from customers for edge deployments."
"For over five years, we have been building edge data centers for the service provider community, creating a vibrant, localized service delivery enablement platform made up of a diverse customer ecosystem. As demonstrated by this current expansion across North America, and based on robust customer demand and positive technology trends, we expect this growth at the Edge to continue for the foreseeable future."