EdgeConneX has received $403.8 million in sustainability-linked financing (SLF) for its 120MW data center campus development in Jakarta, Indonesia.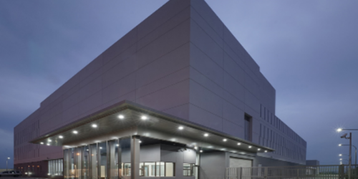 According to the company, the loan relies on EdgeConneX's Sustainability Strategy and will use offshore US dollar borrowing. EdgeConneX will have to meet certain key performance indicators including the PUE of its data centers, using renewable energy sources, and meeting safety goals for the facilities.
The company has committed to a 2030 goal of being carbon, water, and waste neutral, as well as operating data centers that are powered by 100 percent renewable energy.
The financing will be used to expand EdgeConneX's existing presence in Jakarta to bring its campus to 120MW.
EdgeConneX purchased the land for the data center complex in April 2022, originally planning the campus to reach 90MW.
Randy Brouckman, CEO and co-founder of EdgeConneX, said: "We are extremely grateful to our customers who are driving the demand for the significant data center capacity expansions necessary to support the digital economy of Indonesia. We are also grateful for our local partners' support in Jakarta. We couldn't execute our vision to become Indonesia's premier data center operator without their capabilities, local relationships, and market expertise that they bring."
"This financing unlocks increased flexibility and provides EdgeConneX with the rapid funding capacity to support our customers' custom-built data center solutions globally," added CFO, Joe Harar. "With nearly $5 billion raised over the last 18 months, we are well established to execute upon our existing data center expansions and strongly positioned to secure land quickly and the necessary resources to support our customers' data center requirements in the future."
EdgeConneX is also in the process of planning or developing data center projects in Cyberjaya, Malaysia; Mesa, Arizona; Andhra Pradesh, India; and Israel among others.