Edge data center colocation provider EdgeConneX is headed to Chicago, with the company purchasing a 132,000 sq ft (12,263 sq m) building at 1800 Nicholas Blvd for $22.8 million.
The Elk Grove Village warehouse was purchased at the end of August from real estate investment trust Prologis, Cook County property records spotted by Chicago Business show.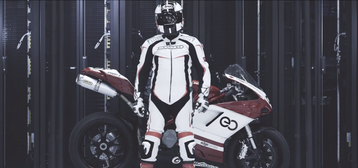 Life on the edge
Josh Grodzin, director of business development and marketing for the village, told the publication that the facility would be Elk Grove Village's eighth data center, due to good fiber optic connections, plenty of industrial land and buildings, and close proximity to Chicago.
Other facilities in the village include one from Sidera Networks, one from DuPont Fabros, and one from Equinix.
EdgeConneX has built 23 edge data centers across the United States since late 2013, with another planned in New Orleans.
Outside of the US, it has one facility live in Amsterdam, while a $33.2 million Dublin data center is under construction, and several edge facilities are planned in the UK as part of a deal with telecoms company Virgin Media.
Facilities in France, Italy and Austria are also 'under consideration.'
EdgeConneX says that "every [edge data center] is capable of 20+kW per rack or cabinet and 600 watts per square foot."