EdgeConneX has acquired a data center in eastern Jakarta, Indonesia.
PT Multipolar Technology said in an IDX filing this week that its data center joint venture with Mitsui & Co Ltd, PT Graha Teknologi Nusantara (GTN), had been sold to EdgeConneX Europe BV. Terms of the deal were not disclosed.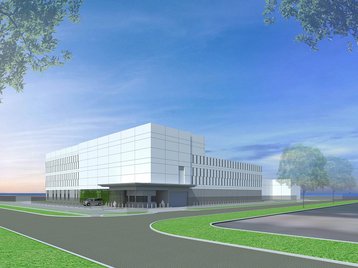 "Multipolar Technology, Mitsui & Co Ltd and EdgeConneX have signed a conditional sale and purchase agreement in relation to 100 percent of share in GTN on February 14, 2022," the company said.
Launched in 2016, GTN operates one 5MW data center – reportedly expandable to 80MW – in eastern Jakarta in the Cikarang area. Multipolar had owned 65 percent of GTN while Mitsui had owned 35 percent.
MLPT has also sold a ​​40,000 square meter plot of land located in Cikarang, Bekasi, West Java to the colo firm.
EdgeConneX is yet to make an announcement about the acquisition. The company has facilities across Europe, Latin America, and North America, with more planning in China and India.
Multipolar Technology is an IT services wing of the Indonesian conglomerate Lippo Group. Mitsui is a Japanese conglomerate that has a joint venture with Fidelity for Colt-operated data centers in Japan