Growth in the "edge" of the network, driven by the arrival of the internet of Things (IoT), will cause a proliferation of micro data centers, building the sector a $6.3 billion by 2020 according to a report from MarketsandMarkets.
Micro data centers are standalone rack-level systems containing all the components of a 'traditional' data center, inlcuding on board cooling, telecommunication and storage systems, security, fire suppression, and uninterruptible power supply (UPS). They can be deployed indoors or outdoors and in rugged terrains. Some come with casters and even their own self-propulsion, for easy installation. In other words, a micro data center minimizes the physical footprint and energy consumed by the traditional model.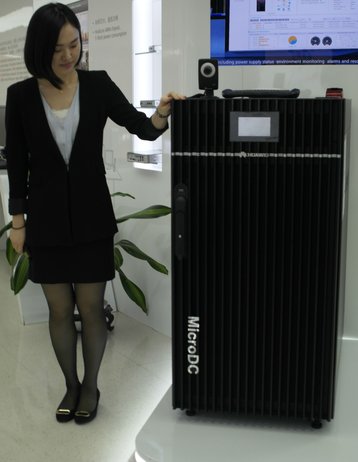 Different containers
The enclosures are standardized by the National Electrical Manufacturers Association (NEMA) to meet environmental standards and are sturdy enough to handle harsh weather conditions. The modules can be custom-built from a single rack to multiple racks depending upon the customer's requirements. A micro data center container comes in three specifications, categorized as ISO container, enclosure, and skid mounted.
MarketsandMarkets predicts large number of organizations will adopt micro data centers. During the forecast period, the market is estimated to grow significantly and presents a potential opportunity for various data center hardware, infrastructure vendors, and operators in the data center industry. 
North America is expected to be the largest Micro Data Center Market in terms of market size, and Asia-Pacific (APAC) is expected to emerge as a high-growth market.
The global micro data center market is expected to grow from $1.7 billion in 2015 to $6.3 billion by 2020, at an estimated CAGR of 29.8 percent from 2015 to 2020. Developing markets such as China, India, and Brazil are expected to lead this growth.
The notable players in this market include AST Modular (Schneider Electric), Canovate Group, Elliptical Mobile Solutions, Huawei, Panduit Corp, Rittal, SGI, Wave-2-Wave Solution Corporation, Zellabox, and Dell
The report is available here.