European data center developer Echelon has received planning permission for a €500 million ($566m) campus in Arklow, County Wicklow, Ireland.
The newly established company is already building another facility, an 84MW data center in Clondalkin, a suburb of Dublin.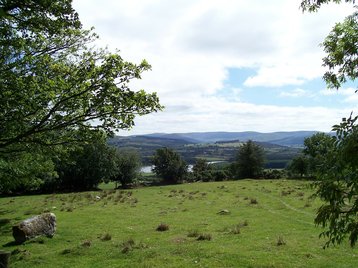 Twin hyperscale projects
The twin hyperscale data centers will have a potential power capacity of more than 180MW, with the first 40MW due to be available at the Clondalkin site towards the end of 2020.
The Arklow site will cover 484,000 square feet and is expected to be operational by 2021.
"We're very pleased to have been granted planning permission for the Arklow site, and we intend to begin developing it immediately," said Niall Molloy, CEO at Echelon Data Centres.
"Work has already commenced on Echelon's other site in Clondalkin and between the two Irish sites, and other locations that we are in the process of identifying and acquiring in Ireland, the UK and Europe, Echelon will become one of Europe's largest data center providers."
"The capacity available across our first two facilities is the equivalent of 34 per cent of all current operational capacity available in Ireland and about 15 per cent of all capacity in planning and development," he added.
Echelon is owned by London and Dublin-based property company Aldgate Developments. It is focusing on occupiers with large-scale requirements.
Echelon is planning additional data centers in Northern Ireland, Britain and across Europe. It said it was targeting the development of 500MW of capacity by 2025.