American power distribution specialist Eaton has expanded its product range, adding smaller versions of the popular 5P UPS line-up designed to be mounted inside the server rack.
The company says the new form-factor can provide backup power in edge computing sites, network closets, small computer rooms and any other environments where space comes at a premium.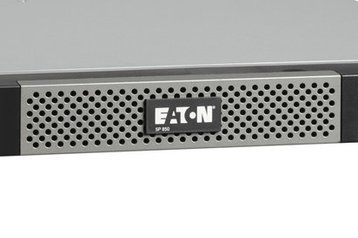 Think small
"Customers of all sizes require UPS solutions that provide efficient backup power with the flexibility to seamlessly fit into diverse environments," said Jeff Kennedy, product line manager at Eaton. "Whether it's large retailers, K-12 schools or small businesses with limited space for equipment, our new 5P rackmount compact solution makes managing a UPS easier than ever, even in virtualized environments."
The 5P rackmount compact UPS offers an efficiency rating of up to 96 percent. It comes in a reduced footprint that saves valuable equipment space, and includes two-post, four-post and wall-mount hardware rail kit for multiple modes of deployment.
All of the 5P models support Eaton's Intelligent Power Manager software that enables remote management and outlet-level monitoring.