Eaton has launched a new data center management platform, the Brightlayer Data Centers suite.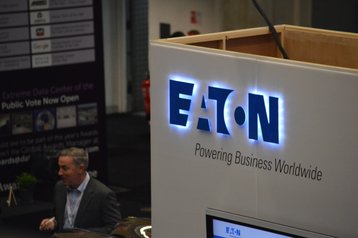 The suite brings together asset management, IT and operational technology (OT) device monitoring, power quality metrics, and advanced electrical supervision onto a single platform.
The suite has three products that can be used together or separately, including the Data Center Performance Management (DCPM) software, Electrical Power Monitoring System (EPMS) software, and Distributed IT Performance Management (DITPM) software.
The DCPM monitors assets and provides information on trends, alerts, and reports, as well as managing the power, space, cooling, and connectivity in the data center.
The EPMS provides real-time data on the data center's electrical power system, including the power source and use, and any unexpected issues.
The DITPM handles network-connected assets, regardless of vendor or location and has cybersecurity protection built in.
"Point solutions are no longer sufficient to provide data center operators the visibility they need into their increasingly complex ecosystem of IT and OT assets," said Mike Jackson, global director of product, data center and distributed IT software at Eaton.
"This is especially the case as operations expand beyond the core data center to hyperscale, multi-tenant and various types of edge locations. The new solutions in our Brightlayer Data Centers suite leverage a single, native application to manage, monitor and control a wide range of infrastructure assets while providing seamless integration with other software and a simplified way to expand software capabilities as an operator's needs grow."
Power company Eaton was founded in 1911 and reported revenues of $20.8 billion last year. Company CEO Craig Arnold said in the earnings call that he was not worried about a potential slowing in the data center market and that Eaton thinks "the data center market is going to be a great market for quite a number of years to come."
In August 2023, the company launched a new 9PX lithium-ion UPS with a 6kVA power rating.
More in Infrastructure Management