Eaton has acquired electrical and power component company Royal Power Solutions for $600 million.
The company announced this week it had completed the acquisition of the US-based manufacturer of high-precision electrical connectivity components from Industrial Growth Partners. Industrial Growth Partners V, L.P. acquired RPS in 2017.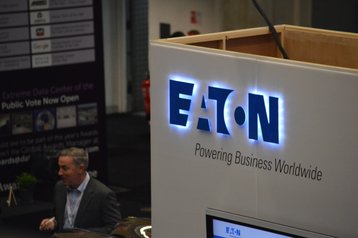 "Growth opportunities tied to the electrification of our economy are accelerating, and Eaton is fully participating through our mobility and electrical businesses," said Heath Monesmith, president and COO, Industrial Sector, Eaton. "And the addition of Royal Power Solutions enhances our ability to capitalize on this secular growth trend across our eMobility, aerospace, and electrical businesses. We are excited to welcome Royal Power Solutions to Eaton."
Royal Power Solutions designs and manufactures power equipment including battery terminals, eyelet terminals, fuse components, and lead frames. The company has approximately 450 employees and manufacturing facilities in Carol Stream, Illinois, and Queretaro, Mexico, along with a sales and engineering office in Canton, Michigan.
The move comes a little under a year after Eaton's last major acquisition. In February 2021 the company acquired Tripp Lite for $1.65 billion, adding new single-phase uninterruptible power supply systems, rack power distribution units, surge protectors, and enclosures, to its existing data center portfolio.
"IGP proved to be an incredibly valuable partner during its ownership," said Randy Ross, CEO of RPS. "IGP's industrial investment expertise and focus on a long-term plan enabled us to advance our capabilities, add key talent, launch several new proprietary product categories, expand our manufacturing footprint internationally and grow our presence in new end markets."