A pirate Internet protocol television (IPTV) operation has been taken down by Dutch fiscal police.
The name of the IPTV operation has not been shared, but Europol, which assisted in the investigation with analytical support, claims that the service had over a million users across Europe.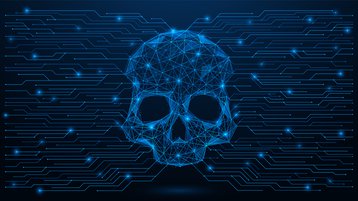 The pirate operation was brought down on May 23 by a series of raids across the Netherlands in Amsterdam, Almere, Enschede, The Hague, and Den Helder, and brought down the TVs in hundreds of thousands of homes, according to Dutch anti–piracy group BREIN.
The IPTV service operated from a data center in Den Helder. While the specific data center has not been shared, colocation provider Globe DataCenter, whose office is located in Dan Helder, went offline around this time and the Noordhollands Dagblad included images of the Globe DataCenter building in its report of the incident. At the time of writing, Globe's website is still inaccessible.
"This is the largest criminal investigation by the Dutch fiscal police FIOD and the Dutch prosecution into digital piracy in the Netherlands ever," says BREIN director Tim Kuik commenting on the news.
"Illegal IPTV is the most serious threat to legal offerings of movies, series, television, and sports broadcasts. This case concerns a criminal organization behind the large-scale sale of illegal IPTV subscriptions in the Netherlands and elsewhere. It involves tens of millions of euros in damages in the Netherlands alone."
BREIN will file criminal charges on behalf of the rightsholders involved.
Four people have been arrested, and searches conducted at business and residential addresses with cars, computers, bank accounts, and cash confiscated.
The IPTV service charges around €10 ($10.77) a month for access to over 10,000 TV channels, as well as 15,000 on-demand movies and TV shows from Disney+ and Netflix. The organization also supplied third-party sellers both online and through physical shops.