Real estate investment trust DuPont Fabros Technology is set to expand its geographic scope, having purchased a 56-acre stretch of land in Mesa, Phoenix.
Multi-tenant data center provider states that for the time being, it is holding the land in its land bank, and will require a pre-lease from any potential tenants before it launches any development.
Investments galore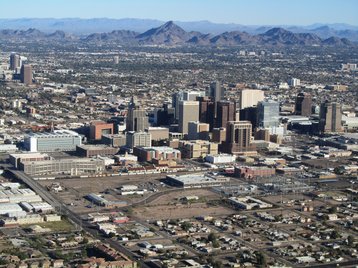 CEO Chris Eldredge stated that although the land was crucial to the company's expansion - it currently has facilities in Northern Virginia, Chicago and Silicon Valley, and ongoing construction projects in Portland and Toronto - it was part of a bigger plan to inflate the company's land bank.
Most other investments in Phoenix are within the Chandler suburb, for example those made by CyrusOne and Intel, but with real estate prices shooting up, DuPont Fabros states that Mesa may prove a strategic location.
The decision to impose a pre-lease on potential business partners before beginning any development adds an extra layer of security to the company's investment.
DuPont Fabros beat its own investment record last year, reporting that it expects to spend up to $650 million on construction this year.