UAE-based telco Du claims to have achieved record 5G download speeds greater than 4.5Gbps as part of a project with Nokia and MediaTek.
According to the operator, the trio combined spectrum used by three separate time division duplex (TDD) carriers under 6GHz, to produce the download speed.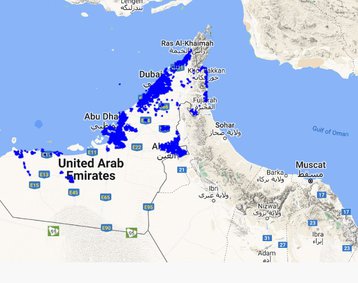 The trio claim that download speeds reached 4.52Gbps, with the tests combining two high-speed 5G bands aggregating 300MHz of spectrum to produce the record speed.
It surpasses the 4.5Gbps that was recorded by Nokia on Turk Telecom's 26GHz mmWave spectrum in Turkey in March of last year.
Du CTO Saleem AlBlooshi said: "This milestone will enable us to plan for the new and enhanced services that we will be able to offer with 5G and put us in a leading position to highlight our commercial 5G capabilities."
Du's 5G technology covers much of the country, with several locations across Dubai, Abu Dhabi, and Al Ain.
The telco, which is part of the Emirates Integrated Telecommunications Company, also opened two data centers in the country last year, in Dubai and Abu Dhabi.
Du now operates five data centers across the UAE, all located in or around Dubai and Abu Dhabi, saying at the time that the new facilities will "support clients' digital transformation aspirations and accelerate deployment."