Four people have been charged with selling a startup for $150 million to a company that is believed to be Qualcomm.
The individuals sold a company that was based off of intellectual property created by a Qualcomm employee - meaning Qualcomm paid for something it already owned.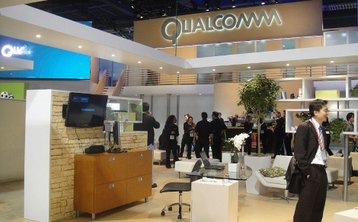 Department of Justice prosecutors claim that Qualcomm's then-vice president of research and development, Karim Arabi, hid his involvement in Abreezio LLC.
Instead, the startup allegedly pretended that the method for evaluating microprocessors faster was actually the creation of a Canadian graduate student.
That student was actually Arabi's younger sister, a relationship that was allegedly concealed - including her changing her name to Sheida Alan.
Negotiations to acquire Abreezio began in late 2015, with Arabi leaving Qualcomm in June the next year.
During the acquisition talks, Arabi is accused of creating sham email accounts to impersonate the fake inventor.
Abreezio is also accused of using Karim's inside information about Qualcomm's existing technology as part of its marketing pitch.
Ali Akbar Shokouhi, a former Qualcomm VP, was also involved with the company but hid their involvement.
"Fraudsters cannot hide behind sophisticated technology or complex schemes," said US Attorney Randy S. Grossman.
"This office will pursue criminals and their laundered, ill-gotten gains whether they are hidden in a mattress or scattered throughout the international financial system. Those who steal from our community will face justice."
The four defendants face up to 20 years in prison, fines of $250,000 or twice the pecuniary gain/loss for the fraud charges or $500,000 for the money laundering charges; and the forfeiture of property that constitutes or is derived from proceeds of the fraud.