Cloud hosting business DigitalOcean has acquired artificial intelligence (AI) and cloud computing startup Paperspace for $111 million.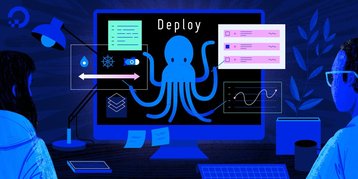 New York-based Paperspace, launched in 2014, runs three data center regions with custom-configured GPUs. In 2016 the company announced it had completed data center deployments in CoreSite's New York and Santa Clara campuses in partnership with COLOpeople. The company also has a region in Amsterdam, the Netherlands.
As AI has entered the mainstream, the company has launched a suite of tools specifically dedicated to training, developing, and deploying AI models in their cloud. The company previously raised $35 million from investors including Battery Ventures, Intel Capital, SineWave Ventures, and Sorenson Capital.
The acquisition will enable DigitalOcean's customers to test, develop and deploy AI applications more easily, while Paperspace's customers will benefit from DigitalOcean's cloud services including databases, storage, and hosting. Together, the companies will access AI and ML technologies more affordable for smaller companies.
Paperspace will remain a standalone business unit within DigitalOcean for the time being, and the acquisition is expected to have an immaterial impact on DigitalOcean's 2023 financial results.
Digital Ocean CEO Yancey Spruill said: "We're excited to expand our portfolio tailored to the world's small- and medium-sized (SMBs) businesses and startups with simplified AI and machine learning offerings. The combined offerings allow customers to focus more on building applications and growing their businesses and less on the infrastructure powering them."
"DigitalOcean is renowned for simplifying complex cloud technologies and making them more accessible to developers and businesses alike," said Paperspace co-founder Dillon Erb. "We're thrilled to join forces with DigitalOcean, as we believe there's no better company to unlock the endless possibilities of AI and machine learning for developers and businesses alike."
Several of the major cloud providers are either already offering or developing AI services including AWS and Oracle. Other cloud providers include Australia's Firmus, Gcore, and Lamda Labs.
Gartner predicts that cloud spending will grow 21.7 percent in 2023, coming in just under $600 billion this year versus $491bn last year as a direct result of interest in AI.