Amazon Web Services (AWS) has launched a generative AI service that offers cloud customers access to a number of pre-trained models, including one developed by Amazon itself.
The Bedrock API allows enterprises to write, build chatbots, summarize text, classify images, and more based on text prompts.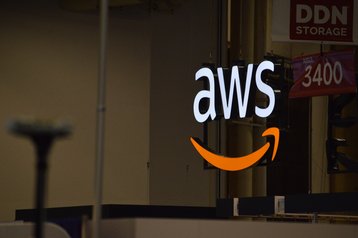 The platform provides access to Amazon's Titan foundation model family and several startups' models, including Anthropic's Claude, AI21's multilingual Jurassic-2 models, and open-source image generator Stable Diffusion.
Amazon said that customers will be able to tune the models with their own data, but that data will not be used for training the wider models.
"Most companies want to use these large language models but the really good ones take billions of dollars to train and many years and most companies don't want to go through that," Amazon CEO Andy Jassy told CNBC. "So what they want to do is they want to work off of a foundational model that's big and great already and then have the ability to customize it for their own purposes. And that's what Bedrock is."
The company declined to disclose the sizes of its two Titan models, and would not share costs of using Bedrock.
C3.ai, Pegasystems, Accenture, and Deloitte are among the early businesses that have signed up to use the service.
Microsoft also offers access to generative AI models, and has an exclusive license to OpenAI ones, after investing billions in the company. Earlier this year, Nvidia launched its Foundations Cloud Service for access to its models and those of others.
Out next week, the DCD Magazine talks to Amazon, Microsoft, Nvidia, Google, and others about their generative AI plans in our largest feature to date.