Generative AI has taken the world by storm, and risks disrupting entire industries.
But behind the technology is another transformation - that of compute, networking, supercomputers, cloud, and the data center.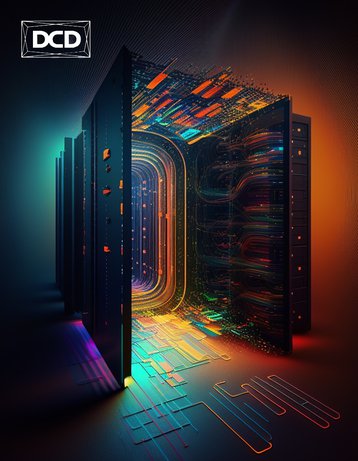 We spent the last four months talking to those building the infrastructure behind generative AI, for the next issue of the DCD Magazine.
In the largest feature in DCD's history, hear from:
Nidhi Chappell, Microsoft Azure's HPC and AI general manager
Amin Vahdat, Google's systems and services infrastructure team lead
Chetan Kapoor, Amazon's EC2 director
Andy Power, Digital Realty's CEO
Ian Buck, Nvidia's head of data centers and AI
Manuvir Das, Nvidia's VP of enterprise computing
Professor Satoshi Matsuoka, director of the RIKEN Center for Computational Science
Ivo Ivanov, DE-CIX's CEO
Andrew Feldman, Cerebras' CEO
Rodrigo Liang, SambaNova's CEO
Simon Knowles, Graphcore's CTO
Matt Mattina, Tenstorrent's head of AI
Brad McCredie, AMD's data center and accelerated processing CVP
Dr. Walter Riviera, Intel's AI technical lead EMEA
Rishi Bommasani, co-founder of Stanford's Center for Research on Foundation Models,
Jaime Sevilla, Epoch AI Research's director
Dylan Patel, SemiAnalysis' chief analyst
Shivanshu Purohit, EleutherAI's head of engineering and research engineer at Stability AI
Quentin Anthony, EleutherAI engineer
Finbarr Timbers, formerly at DeepMind, now Midjourney
Dr. Alex Hanna, director of research at the Distributed AI Research Institute (DAIR)
Elsewhere in the magazine, we profile the CEOs of CyrusOne, NorthC, and Digital Edge, as well as talk to Google in depth in an exclusive look at its unique networking deployment 'Mission Apollo.'
We also have features on how the visual effects industry uses cloud and Edge, an explainer on PPAs, another on energy islands, a look at how AI can help data center supply chains, one on cloud repatriation, as well as telco-focused pieces on fiber shortages and OpenRAN, and more.
The magazine will be out next week, and is completely free.
DCD account holders can click the link below to subscribe to the magazine (they will also be sent to the previous issue), while non-account holders should instead see a form. We hope you subscribe!