Digital infrastructure REIT DigitalBridge has launched a venture capital arm and invested in 5G networks company Celona.
DigitalBridge Ventures, the company's new venture capital initiative, has led a $60 million Series C funding round in Celona, Inc. Founded in 2019, Celona offers a 5G LAN platform to help organizations deploy, operate, and integrate a 5G cellular network within existing infrastructures.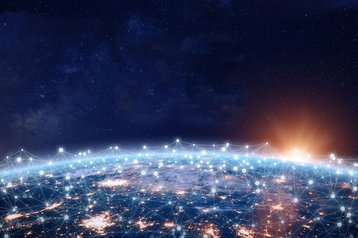 Launched in March 2022, DigitalBridge Ventures is led by Alexandre Villela, previously of Mindset Ventures, Qualcomm Ventures, Advent International, and Intel Capital.
"DigitalBridge Ventures provides DigitalBridge with a new avenue to stay at the forefront of digital infrastructure by investing in exceptional, disruptive businesses," said Marc Ganzi, president and CEO of DigitalBridge. "This is a key component of our plan to enter new growth verticals in 2022 as a full-stack digital infrastructure investor and allows us to bring our capabilities and expertise to the software-defined network of the future."
Villela added: "At DigitalBridge Ventures, we want to partner with best-of-breed companies like Celona whose deep specialization, scalable business models, and tangible value propositions position them to accelerate innovation across industries."
DigitalBridge said the platform will target 'emerging digital infrastructure technologies' and companies with strong business models in growing markets that complement DigitalBridge's core strengths.
"Leveraging DigitalBridge's deep domain expertise, market intelligence and broad portfolio, DigitalBridge Ventures possesses a unique edge to source, vet, and invest in growth-stage companies across the emerging digital infrastructure technology vertical," the company said.
Celona's Series C financing round also included participation from all of Celona's existing investors including NTTVC, Lightspeed Venture Partners, Norwest Venture Partners, Qualcomm Ventures, and Cervin Ventures. The new financing brings Celona's total capital investment to date to over $100 million.
Ganzi added: "Celona is a pioneer in the private 5G market, providing an industry-leading solution that will advance the future of enterprise networking by delivering the low-latency, high-reliability solutions enterprises are increasingly demanding. We are excited to launch this new investment strategy, leveraging DigitalBridge's unique resources to identify and partner with emerging, entrepreneurial leaders across the digital infrastructure technology sector."
"DigitalBridge's interest and investment is another strong indicator that 5G technology within the enterprise will transform how organizations do business," said Rajeev Shah, co-founder and CEO of Celona. "With a first-mover advantage, a track record of successful execution, and the support of world-class investors like DigitalBridge, Celona is uniquely positioned to define and lead the future of private 5G networking."