Global data center provider Digital Realty will offer dedicated private access to Oracle Cloud from 59 data centers across 14 metropolitan areas.
The service is provided through Oracle Cloud Infrastructure (OCI) FastConnect, and is made available through Digital Realty's Service Exchange in Ashburn, Atlanta, Boston, Chicago, Dallas, London, Los Angeles, Miami, New York, Phoenix, Portland, San Francisco, Seattle and Silicon Valley.
Digital Realty is a silver-level member of the Oracle PartnerNetwork; the company's cloud infrastructure takes up more than 500,000 square feet (46,451 sq m) of data center space across 16 Digital Realty facilities.
Connecting, fast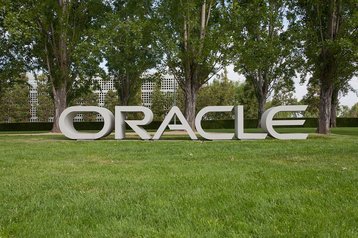 "Customers require seamless connectivity from their data centers and networks to Oracle Cloud for their most demanding workloads and applications," Don Johnson, SVP for Product Development, Oracle Cloud Infrastructure, said.
"With Oracle's FastConnect service via Digital Realty, customers can provision the dedicated and private connections they need today and easily scale with their growing business demands."
Digital Realty CTO Chris Sharp added: "Our direct connections to Oracle Cloud Infrastructure build upon our commitment to ensure that our customers have interconnected access to the critical IT resources they need to drive business success."
Digital Realty launched Service Exchange in late 2016 - enabling custmers to bypass the public Internet and establish private connections to public cloud providers including Amazon Web Services, Microsoft Azure, Google Cloud Platform, IBM Cloud and Alibaba Cloud.