US real estate investment trust and carrier-neutral data center operator Digital Realty has opened another data center in London.
Dubbed 'Cloud House,' the facility is the company's fifth in the UK capital, bringing Digital Realty's total IT load in London to 96.4MW. The new data center spans 11,100 square meters (120,000 sq ft), with 3,550 sq m (38,200 sq ft) of net customer space across four data floors.
Head in the clouds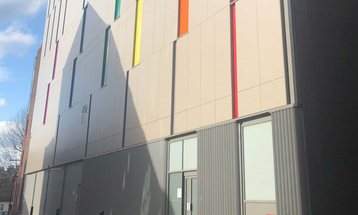 Located adjacent to Cloud House West, the data center has N+2 cooling plant redundancy and 1.5MW of UPS power capacity. The Digital Docklands campus as a whole provides access to more than 85 carriers, ISPs and Internet exchange providers, as well as direct cloud access to AWS and Oracle.
To mark the facility's launch, Digital Realty released commissioned a report that highlighted prospects for huge growth in the London technology sector. AI, the Internet of Things, 5G and blockchain are predicted to add £6.25 billion ($7.7bn) to London's economy in 2019, the study by Development Economics claims. "By 2029, however, these new technologies are tipped to contribute an estimated £24.29bn ($30bn) to London's economy, £18.04bn ($22.2bn) more than 2019," the report states.
But another report released this week paints a starker potential future, at least for late 2019 and 2020. After members of parliament passed a motion forcing the UK government to release its internal report on the "reasonable worst case planning assumptions" of a no-deal exit from the European Union, this week saw the release of 'Operation Yellowhammer.'
Alongside potential food and medicine shortages, the document points to difficulties in data handling that would follow a disorderly Brexit. "The EU will not have made a data decision with regard to the UK before exit. This will disrupt the flow of personal data from the EU where an alternative legal basis for transfer is not in place," it says. "In no deal an adequacy assessment could take years."
Efforts to build data sharing agreements between Europe and the US took years, with numerous legal battles amid long review periods. In 2015, the sharing agreement Safe Harbor was ruled invalid and replaced with Privacy Shield the next year, which critics claim still does not do enough to protect EU citizens from US surveillance programs. Later this week, the White House will host the third annual joint review of the framework.