Both Digital Realty and Equinix have filed for permission to build data centers in Clondalkin, outside Dublin, Ireland.
Digital Realty's application filed with South Dublin County Council (SDCC) seeks 10-year permission to build two data center buildings, known as DUB15 and DUB16, next to the company's existing facilities on Profile Park's Nangor Road, Clondalkin.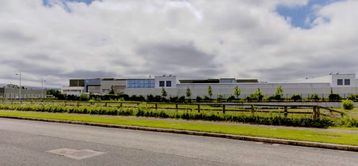 The two sites will total 33,577 sqm (361,400 sq ft); DUB15 will comprise 16,865 sqm (181,500 sq ft) for data storage use, ancillary office use, and associated electrical and mechanical plant rooms, loading bays, maintenance, and storage space; while DUB16 will comprise 16,712 sqm (179,900 sq ft).
The filing also requests permission to remove an existing unused wastewater treatment facility on-site and the erection of a gas-powered energy generation compound.
The applicant is listed as Digital Netherlands VIII B. V. This company is filed as a Digital Realty subsidiary with the SEC.
Filed in early August, a decision is due at the end of September.
Equinix is also looking to develop a data center in Profile Park. In July the company filed for permission to build a three-story data center known as 'DB8.'
Set within a 2.65-hectare plot known as Plot 100, the facility would have a total gross floor area – excluding hot air plenums and an external staircase – of around 9,600 sqm (103,000 sq ft). A decision from SDCC is due on August 29.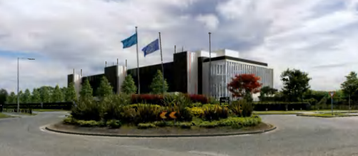 Equinix currently lists four available locations in Dublin, listed as DB1-4. DB2 is located close to the proposed DB8 site.
In June Equinix announced an expansion of its partnership with Singapore's GIC sovereign wealth fund to triple its hyperscale xScale portfolio. As part of that expansion, the companies said they would be building three new hyperscale facilities in Dublin.
Advertising itself as 'Ireland's data center cluster', Profile Park is also home to facilities owned by Google and CyrusOne. Microsoft, EdgeConneX, and Digital Realty's Interxion brand have data centers on the neighboring Grange Castle business park.