Digital Parks Africa (DPA) has announced plans to grow its Samrand data center campus, located in Centurion, South Africa, to 22MVA.
The company offers 100 percent wholesale colocation services in its two Africa-based facilities: Samrand in South Africa, and Lusaka in Zambia.
The announced expansion follows an investment of approximately R500 million (US $33.7 million) in order to meet the growing demand on the data center market in South Africa.
Once completed, the facility will offer 9,000 square meters (96,875 sq ft) of whitespace and will have undergone the Uptime Tier IV construction certification. The facility will also have redundancy of 2(N+1), and uptime of 99.999 percent as a result of its energy-efficient backup power system.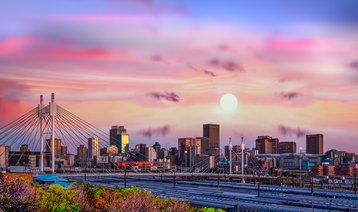 Menno Parsons, Managing Director of Digital Parks Africa and long-time CEO of Master Power Technologies (MPT) said of the expansion: "As a proudly South African company, we are privileged to play a part in the digital economy that enables companies to succeed in their digital transformation programs. Data centers are the backbone of the digital economy, and it is our vision to ensure we play a key part to connect Africa."
MPT was originally a UPS company, but has since moved into the modular data center industry; Digital Parks Africa used a modular construction method for both of its data centers.
The company is not alone in looking to expand in South Africa. According to 2021 451 Research, current expansions in the country suggest that "South Africa's datacenter market looks set to see an influx of greater wholesale supply in the coming years."
As a result, many of the major data center providers have invested in 'huge buildouts' as enterprise organizations move to the cloud. The approach is also narrowing the competition gap with local providers which are following similar strategies.
Johannesburg in particular currently hosts 30 facilities that offer a combined 50,000 sqm (538,200 sq ft) and 60MW of IT power, making it a bigger upcoming market in the EMEA region than Madrid or Warsaw.
According to 451, Digital Parks Africa has also acquired another building in Johannesburg, though specific plans have not been disclosed.
Other companies looking to expand in the region include Oracle and NTT, the latter of which's Johannesburg 1 facility is due to come online later this year.